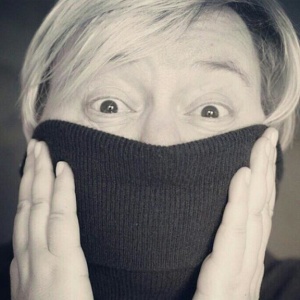 Being a journalist for over 20 years, documenting so many wonderful stories with words (mostly for one of most known Croatian magazines Gloria)  lead me   to capture  all those words with my passion for photography.
One winter I decided to strengthen my photography skills and graduated from New York Film Academy in the Big Apple. So, now I'm Croatian New Yorker.
Through time, my expression had become mostly through the lens, I find greatest joy in meeting new faces and capturing their smiles. That's why my first exhibit (2007. in Zagreb) is called "Smiles…without words" done in polaroids, in which  I photographed 33 celebrities from Croatia.
Second exhibition (2011. Velvet Gallery in Zagreb) was also polaroid dedicated to top model Helena Sopar (who inspired me) and five of my favorite cities: my home town Split, Barcelona, London, Paris and New York.
Polaroids are my biggest love, just as other photography, because in a second, we can capture a beautiful moment we carry, and it last a life time.
I also love the loud gathering of my family, dinners with friends full of jokes and laugh, dancing all night and going to concerts, watching opera and ballet,  flying and discovering new culture, strong espresso and red wine, reading good books, writing postcards and letters, buying tulips and antiques… and sometimes I just dream about perfect happiness: smiling and driving vespa surrounded with people I loved in a purple sunset at the streets of my Split…